Switchfoot es una banda de ha revolucionado muchisimo la musica cristiana, su exito ha sido tan intenso que ha podido incursionar de forma exitosa en el mercado general, y ahora nos trae su disco The Best Yet (Lo mejor hasta ahora).

Este disco es una colección de las mejores 18 canciones de la banda (su primera recopilación) o como ellos han descrito, las canciones con las que les gustaria que los conocieran, Jon Foreman es el lider la banda y es quien compone tambien canciones y es voz principal, ademas tambien ha dicho que como banda, tienen mucho que dar dentro y fuera de la iglesia.

Y para el deleite de mucho, si trae exitos dignos de una colección desde las inolvidables canciones que los catapultaron: Dare you to move y Meant to Live, asi como exitos mas recientes como: Stars, Awakening, y Oh! Gravity.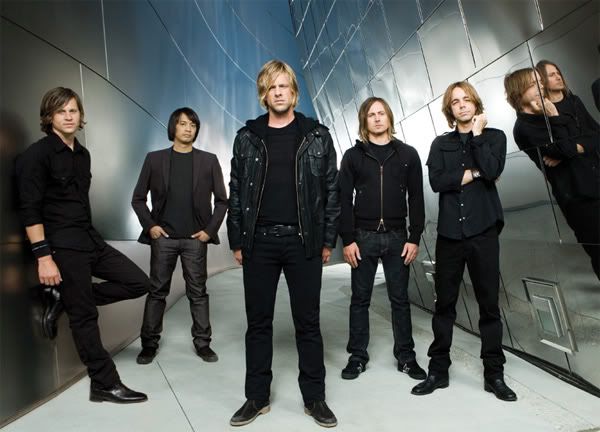 También incluye la canción Home del sountrack de Las Cronicas de Narnia: El Principe Caspian.

Una coleccion digna de disfrutar, y siempre a la expectativa de lo que esta banda sigue haciendo.

Aqui está la lista de canciones:

01. Dare You To Move
02. Meant To Live
03. Stars
04. Oh! Gravity
05. This Is Home
06. Learning to Breathe
07. Awakening
08. This Is Your Life
09. On Fire
10. Only Hope
11. Dirty Second Hands
12. Love Is the Movement
13. Company Car
14. Lonely Nation
15. The Shadow Proves The Sunshine
16. Concrete Girl
17. Twenty-Four
18. Beautiful Letdown


http://www.switchfoot.com/

http://www.myspace.com/switchfoot